Testimonials
Enter your name & email (at the top right) to participate in a 6 day FREE trial
Daryl Olson – Elkton / MD, USA
Rocket Japanese has been an excellent way to review all the things I learned in Country. Great for refreshing your memory on specific vocabulary sets. Well organized so it's easy to hone in on exactly what you want to cover at any given point in time. By far superior to Rosetta Stone.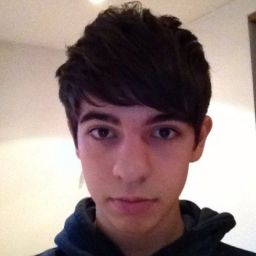 Liam – United Kingdom
I've been using Rocket Japanese for a couple of years, and I honestly never thought I'd be able to speak as much Japanese as I can now- let alone any! Each lesson is fun and the cast of different instructors across the courses make it enjoyable to learn the language, which is a great help especially if you have a busy lifestyle. It's great how the interactive audio courses put what you're learning into context, and then the language & culture lessons go into more detail on what you've learnt from those lessons, as it means you're revisiting what you've learnt before to keep it in your memory. The culture lessons are a big bonus with Rocket Languages, because it means you're learning about the culture and the way of life in the country that you're learning the language of, which helps to understand some of the countries customs, which in Japan's case can be quite 'different' sometimes! I can't recommend Rocket Japanese enough; it really has changed my life for the better and opened up new paths for me to take in the future. Thank you Rocket Languages!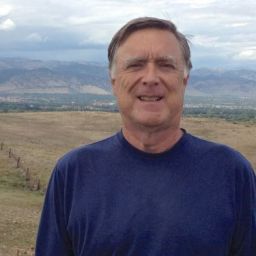 Charlie Snedaker – Colorado, USA
Great so far. It treats you more like an adult than Rosetta Stone. I never liked the one-sided approach in Rosetta Stone that I had to guess at what they were trying to teach you from 4 pictures rather than just telling you some basic concepts as well as some of the culture. It looks like I will get that with Rocket Languages but didn't with Rosetta Stone. So, Rocket Languages treats you like an adult. Reasonably priced.
Marianne Gutierrez Tacoma, WA, United States — Rocket Japanese
This a great program that uses a mix of audio, text, and quizzes to help you learn a language. I'm trying to learn Japanese and I was very relieved when I saw the program has all the writing methods of Japan (Kanji, Katakana, Hiragana, and Romaji). I am also glad that they incorporated a way for me to record myself speaking the language. This way I can compare myself to that of the native speaker. I am currently using the Rocket Languages iOS app for my iPhone and it works perfectly (except for some audio files that won't play 100% of the time). I would recommend this to my friends and family. Actually, I've already recommend this program to my husband, who wants to learn Spanish.I encourage anyone, who is motived to learn a new language, to use Rocket Languages.
Nilotpal gogoi Guwahati, India — Rocket Japanese
Rocket languages is the best among all i have got before. Thank you ! I have learn a lots of Japanese in just two days. i never expected that. and audio lessons and exercises are very helpful to test our own improvement. i am very grateful to rocket languages.
Codoban Claudiu Deva, Romania — Rocket Japanese
I have recently finished all the RJP lessons and I would like to leave some feedback about this wonderful site ! This website has managed to create an excellent environment for language learners and has adopted an interesting learning method through which one can practice all the essential skills for learning a new language: reading, listening, writing and speaking, not to mention all the wonderful lessons about the culture and traditions of the respective language. Everything was made easy to understand and comprehend, thus making the language learning process quite enjoyable . For me, Rocket Japanese was a powerful tool for taking up the Japanese language and has given me the courage and power to keep it up. The forum has many knowledgeable and charismatic members which have helped me very much throughout the language learning process. If it weren't for Rocket Languages, I wouldn't have managed to pass JLPT N3 exam just through self-learning as there are no Japanese language teachers in the vicinity where I live. As always, the website seems to be growing larger and larger, new features being introduced every year. I would like to thank Rocket Languages for everything that it has offered us and also to thank Sayaka-sensei here at Rocket Japanese for making us understand how fun it can be to learn this delightful language. I am more than happy to recommend this web application to anyone who wants to start learning a new language !
Enter your name & email (at the top right) to participate in a 6 day FREE trial